Use at own risk
OneTap Crack v3 – CSGO Cheat / Hack
The OneTap Crack v3 Hack for CSGO is one of the best free CSGO cheats available. This is a powerful OneTap v3 Crack cheat for HVH servers in the CS:GO game, with a user-friendly menu and plenty of other features. It has some of the coolest features that come with it. If you're looking for CSGO Free cheats, keep reading.
Compared to other Cheats and Hacks for CSGO, Onetap v3 has every single cheat feature for CS:GO that a rage HvHer is looking for. From Fakeduck to DoubleTap, from Legit Anti Aim (Legit AA) to JS scripts, it has everything you need inorder to stomp on your enemies and just absolutely crush them.
You can also use this cheat in the Cheat Launcher
Features of the OneTap Crack:
Legit (Your legit features like Triggerbot, Aimbot etc.)
Rage (Rage / HvH features like Silent Aimbot, Fake Lag and other exploits)
Anti-Aim (Anti-Aim functions including keybinds and desync stuff)
Visual (Your Wallhack and ESP section among other visual map stuff like weapons ESP etc.)
Misc (Misc features such as Bhop, JS Scripts and more)
How to use OneTap Crack:
Launch Xenos.exe
Press on "Add" and select otc v3 crack.dll
Select Process and search for csgo.exe
Select the process and press on "Inject"
Press "Insert" in CS:GO to open up the menu!
Enjoy!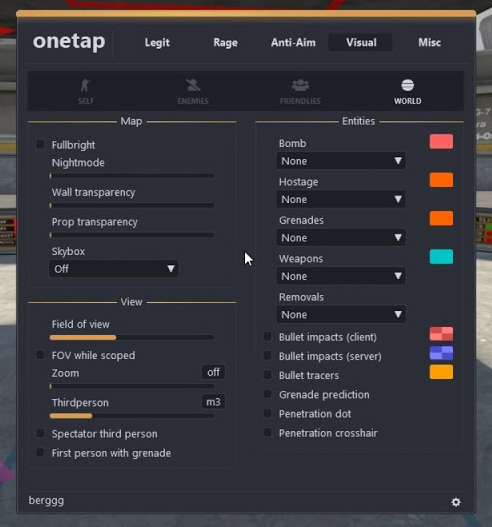 DOWNLOAD